TransAqua is 40 years old! What better way to celebrate this milestone and the completion of the $90.4 million WWTF Upgrade and Modernization Project than by hosting a Public Open House on August 18, 2023? It is hard to believe that 40 years ago, raw sewage from Moncton, Riverview and Dieppe was flowing directly into the Petitcodiac River. In 2023, TransAqua now treats an average of 73.5 million litres of wastewater every day!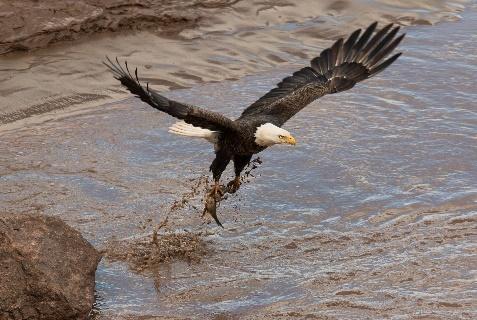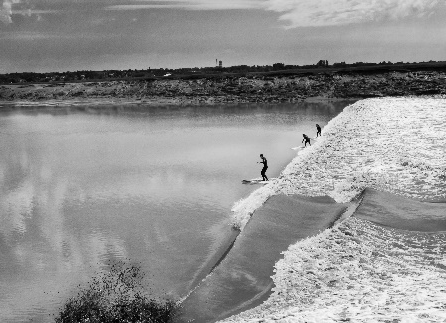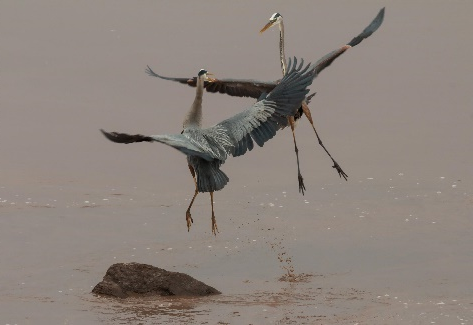 The Honourable Ginette Petitpas-Taylor representing the Government of Canada and Honourable Bruce Fitch representing the Government of New Brunswick joined TransAqua Chair Michel Desjardins in celebrating the legacy of the Petitcodiac River and its importance to the Greater Moncton Area community. The three funding partners for the WWTF Upgrade and Modernization Project congratulated TransAqua staff for delivering this major infrastructure project on time and under budget by $1.6 million.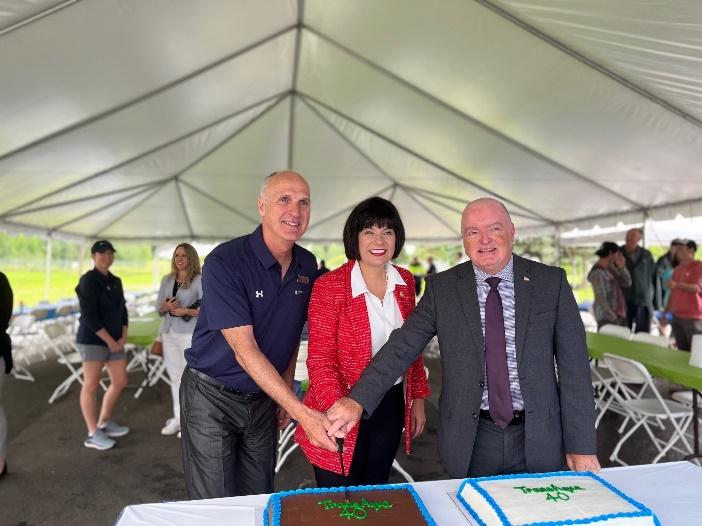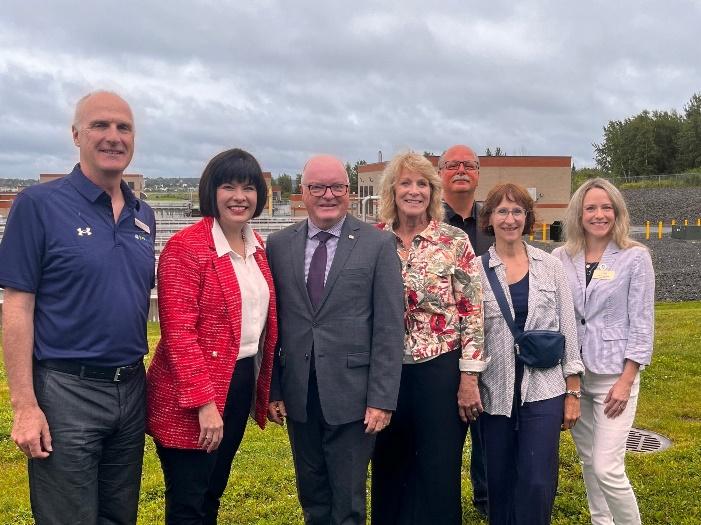 The rain showers did not deter the public from attending TransAqua's Open House with over 400 people joining the festivities and approximately 250 people participating in a tour of the upgraded wastewater treatment facility. This high demonstration of public interest in wastewater treatment is unmatched and staff are very proud to serve the wastewater treatment needs for the communities of Moncton, Riverview and Dieppe.
Please do not forget the 3 P's – paper, pee and poo are the only things that should be flushed down the toilet!