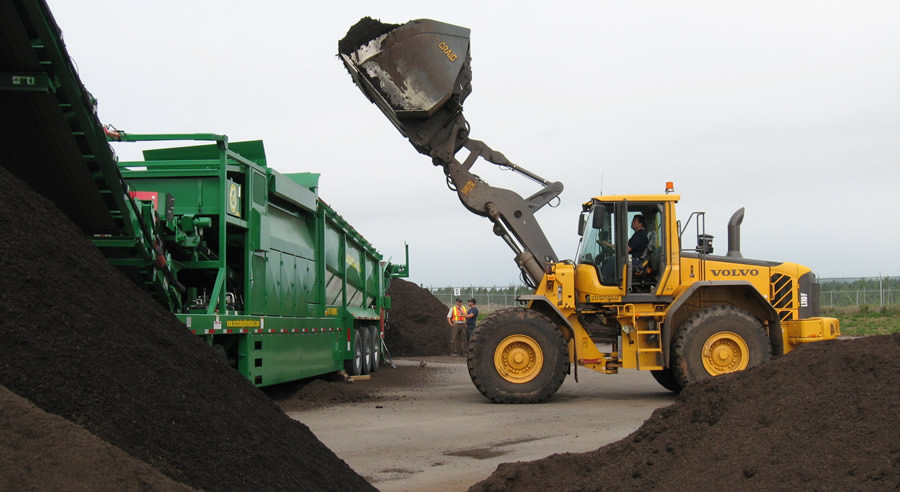 Since 2008 The Greater Moncton Wastewater Commission has been utilizing the biosolids from its wastewater treatment to produce high quality mulch and soil conditioner. Learn more about the innovative method created by the Commission to deal effectively with this bi-product.
We invite members of the public to stop by our compost facility and pick up high quality compost, at absolutely no charge.
Compost can also be purchased in larger quantities with loading service according to the price list.
Address
399 Delong Drive
Moncton, NB E1E 0B1
Canada
The Compost Facility is normally opened from early May to late October.
The site is open from:
Regular summer and fall hours - June 26 to November 3, 2017
Monday to Friday 8 a.m. to 4:00 p.m.
Weekends and holidays closed
For information on our compost products, please contact TransAqua directly at 875-7307.